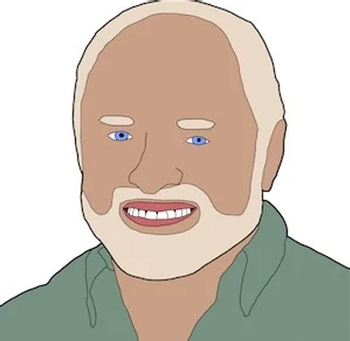 Internet Historian
is a
YouTuber
who creates informative videos on internet trends or events that have gone down in infamy throughout the web. There's little telling as to which topic will be covered and when.
All videos are narrated with a calm, soothing and sophisticated tone through and through, a comedic contrast with the bizarre facts and trends that are covered.
He also has a second channel, titled "Incognito Mode",
which hosts In The Field and Sundance Rejects, along with supplementary Q&As for main channel videos. He's also been frequently streaming on Twitch
, which also has his usual Stylistic Suck.
The Gentleman Pirate, the longest video on either channel at an hour and sixteen minutes, has its own page.
---
Tropes invoked by Internet Historian:
open/close all folders
Tropes A-L
Tropes M-Z
---