Rose Quartz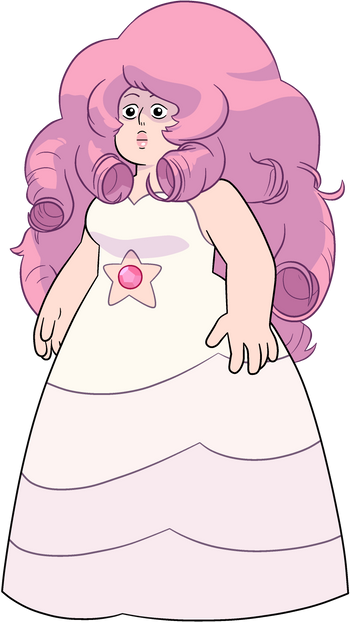 "Isn't it remarkable, Steven? This world is full of so many possibilities. Each living thing has an entirely unique experience: the sights they see, the sounds they hear, the lives they live are so complicated... and so simple! I can't wait for you to join them."
Rose Quartz was the founder and previous leader of the Crystal Gems. She found Amethyst and brought her into the group. About sixteen years before the series began, she met and fell in love with Greg Universe. She became pregnant with Steven, but since the holder of the magic gem can only be one person, Rose, as Greg puts it, "gave up her physical form to bring Steven into the world". Although she could fight as well as any Gem, she was full of love and compassion for every living thing she ever encountered.
For her tropes as her former identity, see it here.
---
open/close all folders
A-F
G-M
N-S
T-W
---