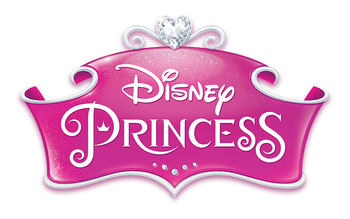 Moana:
I'm not a "princess", I'm the daughter of a chief!
Maui:
If you wear a dress and have an animal sidekick, you're a princess.
Disney Princess is a franchise incorporating select female characters from the Disney Animated Canon, most of whom actually are princesses (by birth or marriage).
Disney officially applies this title to (in order of their film releases):
<!—index—>
<!—/index—>
Disney has included others in the merchandise at times, such as Alice of Alice in Wonderland and Giselle of Enchanted, but they have never officially been added to the roster. note In Enchanted's case, this is because Disney would have to pay Amy Adams royalties to use her image so they decided against it. Esmeralda of The Hunchback of Notre Dame was an actual Princess until 2004. Anna and Elsa from Frozen were expected to be the 12th and 13th to join the line-up, but Disney ended up retaining the Frozen brand as an adjacent but separate entity from the Disney Princess franchise, although Anna and Elsa are sometimes included with the other princesses in some media, most famously in an extended cameo in Ralph Breaks the Internet. Kilala Reno and Princesses Sofia and Elena are also excluded, though characters from the Disney princess line regularly feature in Sofia's own show. note And of course, there are the various examples of Disney princesses not affiliated in any way with major merchandise, that is, Kida and Eilonwy. After Disney acquired Star Wars, there have been a few half-joking suggestions about Leia being added; Disney's acquisition of 20th Century Fox caused Anastasia to be mooted similarly.
They were just a bunch of characters, but when Disney realized how popular they were with young girls (because of the so-called Princess Phase), they produced a toy line of them in a similar manner to Barbie. This includes not just dolls but in fact a whole variety of merchandise. The line also makes role models out of the princesses, often teaching the values of honesty, kindness, and recycling in their Direct to Video shorts and films.
Beyond their respective films and the Disney Princess
line, they appear in a wide variety of other Disney-created media:
<!—index—>
Sofia the First: They make occasional guest appearances in this preschool-targeted series. Sofia costumes and accessories are also sold at the Bibbidi Bobbidi Boutique at Disneyland and Disney World.
Kingdom Hearts: Snow White, Aurora, Cinderella, Belle, and Jasmine appear as "Princesses of Heart" alongside Alice of Alice in Wonderland and one of the original characters in this video game series. Ariel, Mulan, and Rapunzel also appear as party members, with Rapunzel being a new Princess of Heart alongside Anna and Elsa. Moana is only available as a collectible character in one of the side games.
House of Mouse: The princesses were one of the most referenced properties, along with Alice in Wonderland, Hercules, and The Lion King.
Ralph Breaks the Internet: The princesses appear in the film inside the Internet when Vanellope von Schweetz encounters them.
Disney Girls: A chapter book series in which a handful of 9-year old girls in Orlando, Florida discover that they are Alternate Universe counterparts of the princesses.
Kilala Princess: A Shoujo manga in which the titular Kilala travels through the worlds of six princesses to save a seventh kingdom.
A Tale of...: A series of children's novels set in an Alternate Continuity for several of the fairy tale films, portrayed as existing in one setting of several adjoining kingdoms — and, via a Perspective Flip that turns the stories over to the villainous/antagonistic characters, are distinctly Darker and Edgier.
Disney Princess Enchanted Tales: Follow Your Dreams: Two shorts based on Aurora and Jasmine. It was originally intended to be a series featuring various princesses, but poor sales kept it to one film alone.
Disney Princess: My Best Friend Is...: A series of books, each featuring a different little girl befriending a Disney Princess.
Disney Princess Fairy-Tale Friendships: A series of books about the princesses making friends. Features Snow White, Cinderella, Jasmine, Mulan, Belle, Tiana, Rapunzel, and Ariel.
Palace Pets: A Littlest Pet Shop-esque spinoff of the Disney Princess franchise, revolving around the princesses' pets.
Ultimate Princess Celebration: An annual event beginning in 2021 celebrating the Disney Princesses (including Elsa and Anna; South Africa included Sofia and Elena). Featured:
There are also several other video games built on this franchise, including:
Disney Infinity also includes some of the princesses as figures, specifically Jasmine, Mulan, Rapunzel, and Merida.
<!—/index—>
Compare Disney Fairies (a franchise that lasted from 2005 to 2015, focusing on Tinker Bell and her fellow fairies in Pixie Hollow) and Frozen (the popularity of Anna and Elsa was enough for the film to become its own viable franchise separate from the Disney Princesses). For the male counterpart (sort of), see Marvel and Star Wars.
---
This product line provides examples of:
---