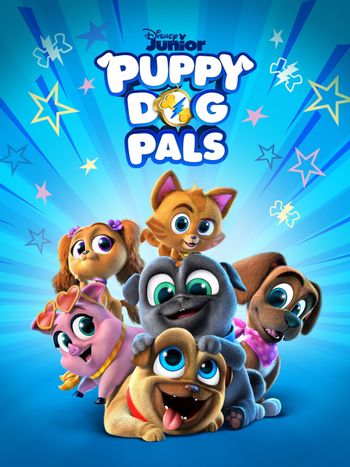 Puppy Dog Pals is a Disney Junior show that premiered on April 14, 2017. The show is created by Canadian-American actor/comedian Harland Williams, and focuses on two pups named Bingo and Rolly who go on all sorts of adventures. Other characters include Bob (their owner), Hissy (Bob's cat, who's their friend), ARF (the robot dog), Keia (Chloe's pup) and Lollie (Ana's pup).
A second season was commissioned on August 24, 2017, followed by a third on September 7, 2018.
On October 30, 2019, a fourth season
was announced. On October 8, 2020, a fifth season was announced.
On June 6, 2022, it was announced that the show's fifth season would be its last
---
This show provides examples of: