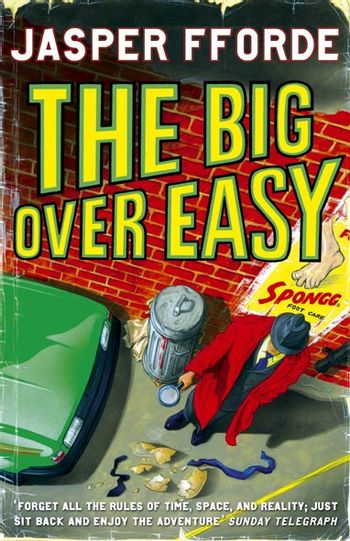 Nursery Crime is a series of humorous fantasy / detective novels written by meta-fiction maverick Jasper Fforde. They are a loose spin-off of the same author's Thursday Next series: the world it's set in existed within an unpublishable Police Procedural novel that Thursday occupied in The Well of Lost Plots, wherein the characters worried they would be deleted. It was turned into a refuge for characters from Oral Tradition lacking a proper ink-and-paper home to call their own, and thus Nursery Crime was born.
The books themselves deal with the strange adventures of Police Detective Jack Spratt and his partner Sergeant Mary Mary, who live in an otherworldly version of Reading, England where characters from nursery rhymes are not only real and alive, but also enjoy celebrity status. But these fairy-tale folk are not the harmless innocents you always assumed them to be; their world is neck-high in murder, sex, deceit, and other shady dealings. Thus Jack, Mary, and their miscellany of comrades-in-arms at Reading's Nursery Crime Division are forever tasked with the cases other cops are too good (or too square) for: keeping some semblance of order in the world of fairy-tale creatures.
Not to mention the world's desire to ensure that detectives stay not merely efficient but also readable; after all, no matter how good you are, unless you drive a Cool Car and have a chief who drops you from the case every month, how can anyone be interested in reading about your adventures after the fact?
Think of it as Shrek meets the Police Procedural.
Not to be confused with the Genesis album Nursery Cryme.
---
The books in the trilogy are, in order:
The Big Over Easy
The Fourth Bear
The Last Great Tortoise Race (not yet released)
---
The Nursery Crime series provides examples of the following tropes:
open/close all folders
The Series Overall
The Big Over Easy
The Fourth Bear
---