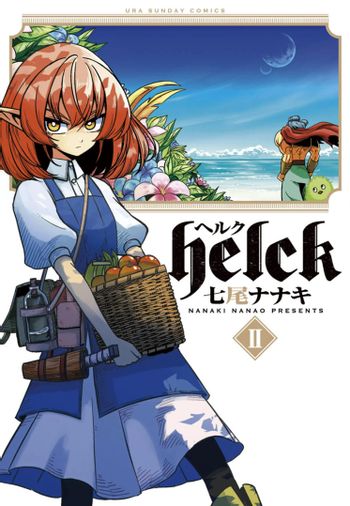 Helck is a weekly manga by author Nanao Nanaki which began in 2014 and finished in 2018. It was followed by Piwi, a weekly miniseries by Nanaki that ran in 2018.
After the defeat of a powerful demon king, the Demon World has begun a tournament to find a worthy successor. Powerful demons from all across the land gather to show themselves worthy, but a slight problem has arisen. An extremely powerful human hero by the name of Helck has entered the tournament, and worst of all he is almost guaranteed to win.
Red Vamirio, one of the Four Great Kings of the whole Demon Empire, cannot believe this and furthermore will not allow it - humans are the enemy. She sets several roadblocks for Helck but the human passes them all easily and with each contest the citizens come to love Helck.
Unbeknownst to everyone though are the dark and tragic events that have led Helck to the tournament. Will Helck be the savior of the world or the beginning of the end?
An anime adaptation of Helck was announced in February 2022.
Viz Media announced in June 2022 that they'd licensed the manga for English release starting Spring 2023.
A spinoff began in August of 2020 under the name Völundio ~Surreal Sword Saga~. An official English translation
is available on Comikey under the name Völundio ~Divergent Sword Saga~.
---
Tropes: