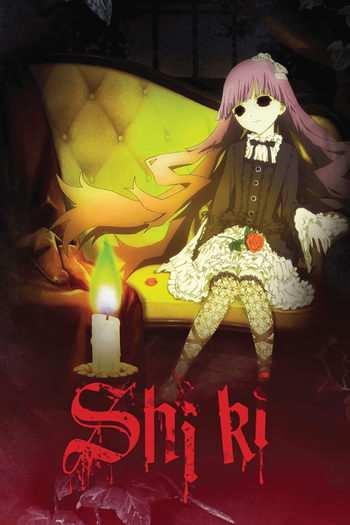 "Killing without intent is not murder, but accident. There is no murder without intent. Where there is intent, there is a reason."
—Sunako Kirishiki
Shiki (literally Corpse Demon) is a horror manga that is based on Fuyumi Ono's novel of the same name and illustrated by Ryu Fujisaki. It ran in Jump Square from 2007 to 2011. The story takes place in a small village called Sotoba where, after the mysterious Kirishiki family moves in, a wave of unnatural deaths begins to occur. It soon becomes obvious to a select few that these deaths are the work of vampires (or Shiki as they're referred to in-series), led by Sunako Kirishiki (pictured right). Can they stop the ranks of The Undead, or will they join them?
The anime is licensed by Funimation and was released on DVD and Blu-Ray in May 2012.
The novel series is currently being translated here
.
Not to be confused with the Nasuverse characters, Ryougi and Tohno Shiki, nor with Shiki Misaki. DEFINITELY not to be confused with THAT Shiki.
---
Shiki contains examples of:
---