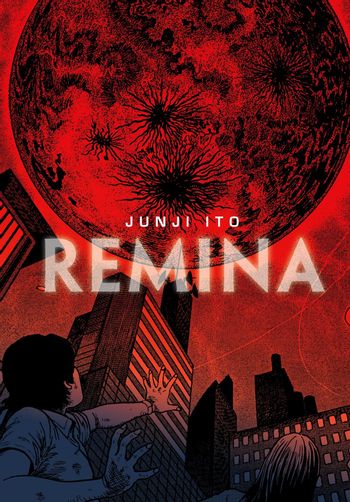 Remina, also known as Hellstar Remina (地獄星レミナ Jigokusei Remina) is a 2005 single-volume manga by Junji Ito. Like the rest of his works, it's filled to the brim with plenty of Body Horror, Eldritch Abominations, and general horror.
An astronomer in a Japanese observatory, peering into his telescope one night, becomes the first person to witness a planet emerging from a wormhole. He names the planet after his daughter, Remina, and both become world-famous thanks to the unprecedented discovery. However, things take a turn for the worse when the planet enters a collision course with Earth, and the stars along the way seem to be disappearing...
The official English translation was released in December 2020 from Viz Media.
---
This manga contains examples of:
---