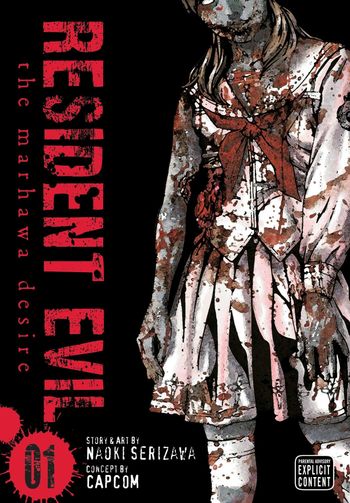 Resident Evil: The Marhawa Desire
is the prequel to
Resident Evil 6
, introducing Piers Nivans and Carla Radames.
Marhawa Desire is set in the prestigious school of Marhawa Academy, located somewhere in Southeast Asia, where a seemingly controllable outbreak starts to spiral out of control and the dark secrets of both the school and students are seemingly the cause of said outbreak.
It's followed (in terms of manga canon with Capcom) by Resident Evil: Heavenly Island.
---
Resident Evil: The Marhawa Desire provides examples of:
---