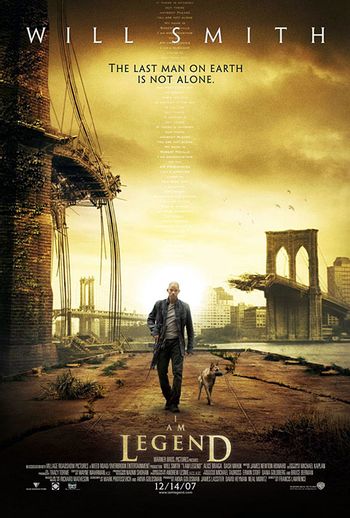 The 2007 loose film adaptation (and only one to bear the name) of Richard Matheson's novel I Am Legend.
Will Smith plays virologist Robert Neville, who is immune to a man-made virus originally created to cure cancer but ended up wiping out humanity. He works to create a remedy while defending himself against the virus' victims, who turn into hostile mutants.
With its release came four short animated movies which tell unrelated side stories about the rest of the world.
---
This film provides examples of:
---