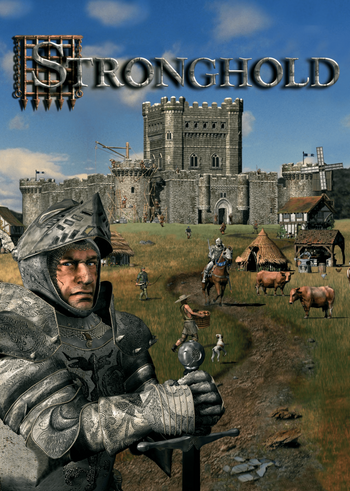 A medieval-themed RTS series by British game developer Firefly Studios. It has a heavier emphasis on economy and base building than some other games. Calling it a "castle sim" would probably be the most accurate term for it, since it's possibly the only strategy game where you can build and customize your own castles and fortified settlements any way you like. Its gameplay can be described as a blend of action-oriented RTS games like Age of Empires and more management-based strategy like The Settlers. The devs from Firefly are the original creators of the City-Building Series, and it shows...
The series consists of the following installments:
Despite relatively poor production values (from Stronghold 2 onwards at least) and somewhat daft AI, the series has a large following and is notable for bucking many Real-Time Strategy gameplay tropes in favor of more realism.
Not to be confused with the early nineties fantasy strategy game of the same name.
---
The Stronghold game series provides examples of:
---