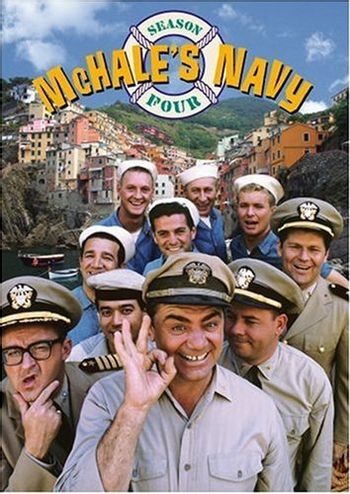 McHale's Navy is an American sitcom first aired on ABC in the 1960s, featuring the exploits of a Patrol Torpedo boat crew during World War II. Ernest Borgnine starred as Lt Commander Quinton McHale.
The series resulted in two movies, McHale's Navy (1964) and McHale's Navy Joins the Air Force (1965), and a Distaff Counterpart spin-off series, Broadside (1964, one season).
A new McHale's Navy movie was released in 1997, starring Tom Arnold as Quinton McHale Jr.
The series provides examples of:
The contemporary spin-off films provide examples of:
The 1997 movie provides examples of:
---