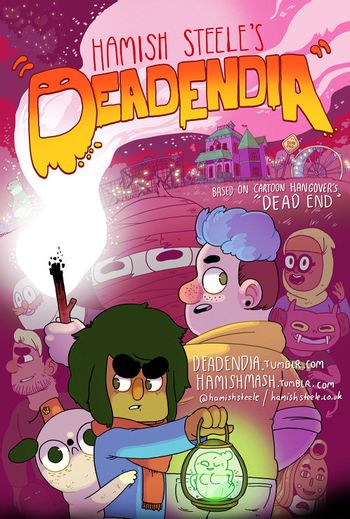 DeadEndia
is a horror-comedy webcomic by Hamish Steele based on his Cartoon Hangover short Dead End. It's about the adventures of Norma, Barney (and his dog Pugsley) who are two workers at the haunted house attraction in a failing amusement park, Winslow Wonderland, that also happens to be a portal to hell.
The comic has been published as graphic novels by Nobrow Press. The print version has some differences from the online version. The original version can be read here
and the updated version here
.
An Animated Adaptation, Dead End: Paranormal Park, premiered on Netflix on June 16, 2022.
---
DeadEndia features examples of:
---