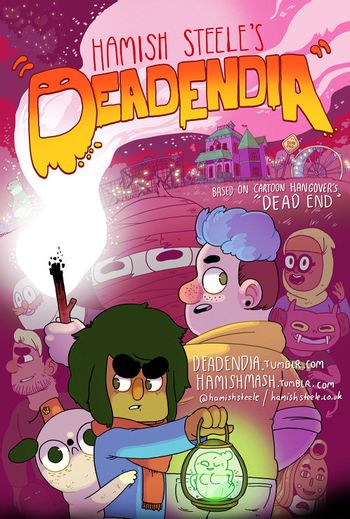 Deadendia
is a horror-comedy webcomic based on the cartoon hangover short Dead End, it's about the adventures of Norma, Barney (and his dog Pugsley) who are two workers at the haunted house attraction in a failing amusement park, Winslow Wonderland, that also happens to be a portal to hell.
Will have an Animated Adaptation coming to Netflix in 2021.
---
Deadendia features examples of:
"The higher planes might seem more heavenly in their aesthetic, but they're just as ethically diverse as yours!"
---