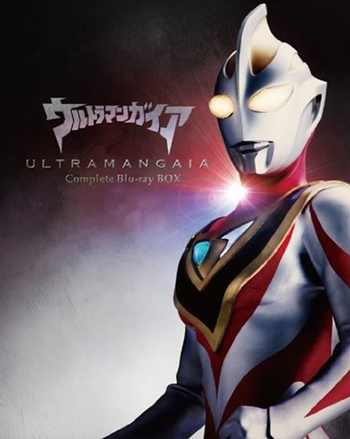 "On Earth, there are kaiju and Ultramen. So we want to love this planet even more."
Ultraman Gaia is a tokusatsu series that aired from September 5, 1998 to August 28, 1999 on TBS. It is the thirteenth entry in the Ultra Series, with Chiaki Konaka as head writer.
Ultraman Gaia takes place in yet another universe, one that is totally different from the world of the original Ultramen (the inhabitants of the Land of Light), as well as the world of Ultraman Tiga and Dyna. It is the first series to feature two Ultramen as the main characters — Ultraman Gaia and Ultraman Agul, both having conflicting philosophies in regards to defending the Earth from a mysterious, malevolent and extremely intelligent cosmic entity.
The first half of the series explores the growing tension between them, and their eventual clash. The second half has them reconcile their differences so they can defeat their common enemy.
The series is available for streaming on Crunchyroll in all territories except Asia. It is the seventh Ultra series installment made available on the site.
---
Ultraman Gaia provides examples of the following tropes:
---