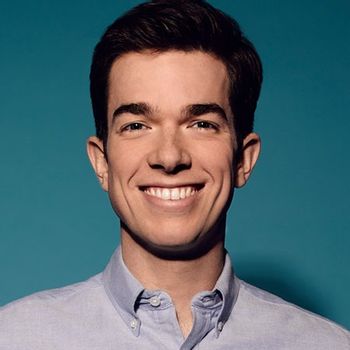 "I wanna tell you one more story before I get out of here..."
––from The Comeback Kid
John Edmund Mulaney (born August 26, 1982 in Chicago, Illinois) is a stand-up comedian, actor, comedy writer, Irish Catholic, and oh yeah, The Salt And Pepper Diner guy. Born in Chicago, Mulaney became a huge comedy fan at an early age, and he and his best friend would act out skits in junior high for his class. He is a graduate of Georgetown University in English Literature, and shortly after he moved to New York for a career in comedy.
After serving as an office assistant at Comedy Central, he auditioned for, and won the position of, a writer for Saturday Night Live, where he remained for six seasons. He occasionally cameoed on Weekend Update, and you can also thank him and Bill Hader for the character of Stefon gracing your screen. Mulaney is a Primetime Emmy Award winner for his SNL work. Unfortunately, his FOX sitcom Mulaney, which debuted in 2014 and co-starred Martin Short, didn't fare well in the ratings and barely managed a single season.
Most of you reading this, however, probably recognize John Mulaney more for his stand-up comedy, which is characterized by a deadpan, matter-of-fact delivery and a real knack for storytelling. He has four specials thus far: The Top Part in 2009, New in Town in 2012, The Comeback Kid in 2015, and Kid Gorgeous in 2018. Famous bits include, of course, "The Salt & Pepper Diner," his love of Law & Order: Special Victims Unit, and his bits on his past as a blackout drunk.
John married make-up artist Annamarie Tendler in July of 2014, and he wasted no time joking about married life in The Comeback Kid.
In 2018, he broke into films by voicing Spider-Ham in Spider-Man: Into the Spider-Verse, and in 2019 he starred in John Mulaney & The Sack Lunch Bunch.
Not to be confused with Grant Gustin, with whom he shares a resemblance.
---
Tropes associated with John Mulaney's career and his comedy numbers include:
---