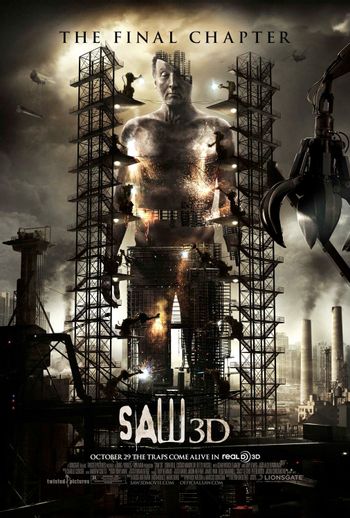 Saw 3D (2010) is the seventh film in the Saw horror series.
WARNING: This page contains a few untagged spoilers that assume you have knowledge of spoilers from the prior entries of the franchise. This likewise includes the synopsis.
Hoffman has managed to survive his predecessor's final game for him, albeit not without injury. Now seeking revenge on Jill Tuck, who placed him in the trap according to John's will, he proceeds to go on the warpath to find her. All the while, a man named Bobby Dagen, who proclaims himself as a survivor of one of Jigsaw's traps and achieved fame for writing a book about it, finds himself put into one of Jigsaw's games which forces him to try to save the people who participated in his scams.
---
This film provides examples of:
---