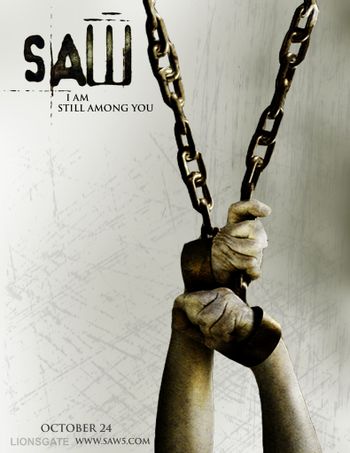 Warning: Spoiler in synopsis.
Saw V (2008) is a film in the Saw horror series.
Mark Hoffman is now the current Jigsaw which was a title passed onto him by the original. He uses the events to make himself look like a hero while continuing Jigsaw's legacy. But FBI Agent Peter Strahm suspects him after surviving a trap, and the game of cat and mouse begins. In the midst of this, five people find themselves waking up in an unknown location as the unwilling participants of Jigsaw's current game where he implores them to work together to survive.
---
This film provides examples of:
---