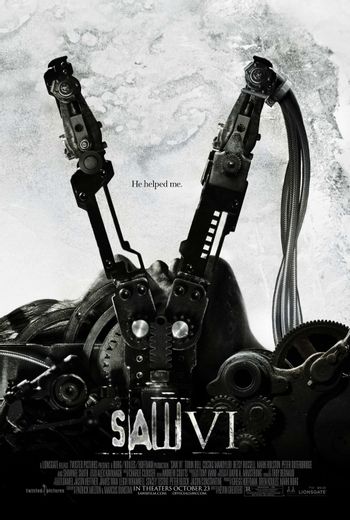 Warning: Spoilers in synopsis
Saw VI (2009) is a film in the Saw horror series.
Hoffman continues to carry out Jigsaw's legacy, but soon finds that his fellow officers are beginning to find clues that trace back to him. What's more, Jill Tuck, the original Jigsaw's wife, has arrived to reclaim her husband's will. As Hoffman tries to deal with all of this, a insurance agent named William Easton find himself put in one of Jigsaw's games where he is forced to choose between the lives of people who work under him.
---
This film provides examples of:
---