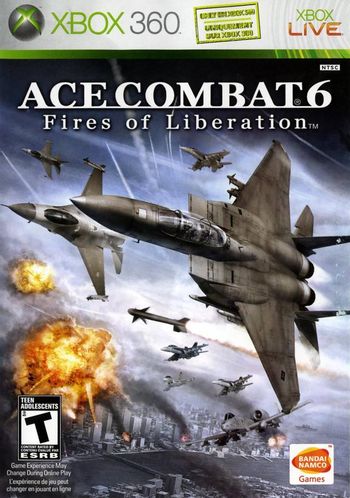 "To all planes: We're going to take back Gracemeria today!"
The eighth (seventh in the main Strangereal series, if you count Zero) game in the Ace Combat series. As Talisman, alias Garuda 1, you fight in the Anean Continental War of 2015-2016 between Emmeria and Estovakia.
Ace Combat 6 was the first console game in the series to be released for a non-Sony system. It was released exclusively for the Xbox 360 in 2007 and became the best-selling game on that system in Japan. The game became backward compatible for the Xbox One upon the release of Ace Combat 7: Skies Unknown in January 2019.
---
Tropes found in the game :
---