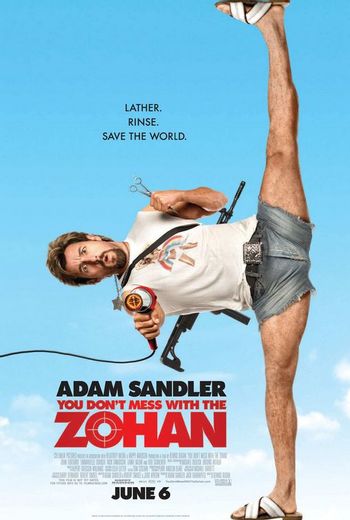 ...He'll blow you away.
A 2008 action comedy directed by Dennis Dugan and starring Adam Sandler (who co-wrote the script with Judd Apatow and Robert Smigel) as the titular Israeli super-soldier, and John Turturro as his arch-nemesis, The Phantom. (No, not that one. Or that one.)
The plot goes something like this: Zohan Dvir is an Israeli Super Soldier, sort of a cross between Chuck Norris and Borat, who becomes tired of the Arab–Israeli Conflict. He fakes his own death, and moves to the United States, where he fulfills his life-long dream of becoming a (heterosexual) hairdresser.
---
Smell it, smell it, smell it, now trope it!
---