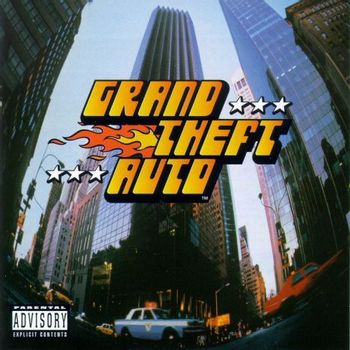 Ah yes, the game that began what is now one of the most successful and most critically acclaimed series in all of video game history. In 1997 a studio named DMA Design (now Rockstar North), previously responsible for Lemmings, gave Grand Theft Auto to the world. In an era of violent "controversial" games like Doom and Mortal Kombat, GTA had waltzed in and stole the immoral crown.
The player is a career criminal, steals cars, kills anyone in the way, and, worse still, is free to go about this as he or she pleases. Predictably, the cries of moral outrage drew curious gamers in like moths to a flame and GTA literally sold on its reputation alone. A reputation that DMA had deliberately fuelled — they hired notorious British publicist Max Clifford to drum up controversy for the game.
The game itself is played from an overhead perspective of the city with the objective of earning cash. Earn enough money to progress to the next level, and new cities will be unlocked. How the player goes about this is up to them, since points are earned by stealing cars, murder and general mayhem. The story-based missions aren't required to progress, but they do provide the largest source of income. Basically a watchdog's nightmare.
In 1999, Rockstar released a "Mission Pack" for the game — basically an Expansion Pack that requires inserting the original GTA disc in order to boot up — dubbed GTA London: 1969. As it turned out, this was Rockstar's last foray into developing expansions for their little PlayStation gem, despite copies of GTA London boldly sporting the Mission Pack #1 subtitle to this day.
A second expansion, dubbed London 1961: Mission Pack #2, was released for the PC, and is notable for requiring the GTA London: 1969 disc to play, making it a rare single-player expansion of an expansion. Short and quite buggy, it is not well-remembered.
---
Grand Theft Auto provides examples of:
---
Grand Theft Auto: London 1969/1961 provides examples of:
Afro Asskicker: Rodney Morash, one of the player avatars, who is coincidentally featured on the loading screen and game manual.
---