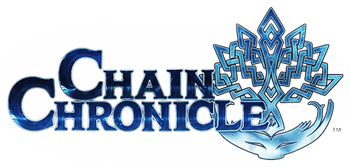 Forge Your Story And Train Your Perfect Army!
As the hero of the story, you are the lone commander who must protect the world of Yggdra from the hordes of the invading Black Army in this first-ever "line defense role-playing game"!
So gather your 'Volunteer Army' of Knights, Wizards, Clerics, Archers and Soldiers in this addictive mix of tower defense and real-time strategy RPG.
A 46-minute OVA was released in April 2015, while a full-length series premiered in January 2017. There's also a 3 volume manga adaptation titled Chain Chronicle Crimson which follows a young, bratty wizard named Kas who joins the Volunteer Army. A anime film trilogy titled Chain Chronicle: The Light of Haecceitas was released in theaters on December 3, 2016, January 14, 2017 and February 11, 2017 which was later turned into 12 episode anime for the winter 2017 anime season by Telecom Animation Film and Graphinica. The anime tells an original story where the Volunteer Army fails to defeat the Black King in the final battle of Book 1. A thief named Aram joins the Volunteer Army as they reorganize and prepares for another attack against the Black Army.
While the Japanese version is still going strong, the Global Version announced its closure on January 18, 2016, with the servers going offline at February 29, 2016.
A successor to Chain Chronicle titled Sin Chronicle was announced at Tokyo Game Show 2021. The game was released on March 23, 2023 and was shut down on May 31, 2023.
---
This game provides examples of: