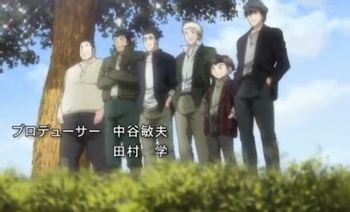 I wonder what they're doing now. There were seven men who survived through rather grand days at the bottom of the cauldron of Hell, inside a cell, fifty years ago . . .
A manga by George Abe and Masasumi Kakizaki, Rainbow tells the story of six teenage inmates of a post-World War II prison in Japan, and the hardships they endure.
It was adapted into an anime by Madhouse.
---
Tropes:
---