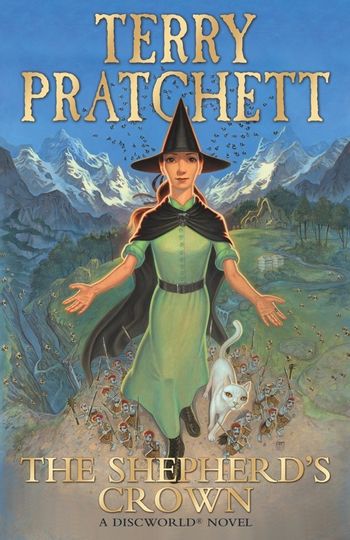 Mind how you go...
The 41st and final Discworld novel, and the fifth in the Tiffany Aching subseries, published in September 2015, half a year after Terry Pratchett's death.
Following Granny Weatherwax's death, a storm is brewing over Lancre and the Chalk. Barriers have weakened and old enemies are stirring, and Tiffany, now first among witches, finds herself stretched thin between the land of her ancestors and the land of the witches, and with some very large, sensible and sturdy boots to fill. Meanwhile, a young man named Geoffrey sets out for Lancre with the unusual dream of becoming a witch, and an even more unusual goat in tow.
And with the barrier between worlds weakened, the elf lord Peaseblossom begins plotting to re-enter the world of the humans... starting with a change in management in Fairyland.
...
Preceded by Raising Steam. Preceded in the Tiffany Aching series by I Shall Wear Midnight.
---
Tropes