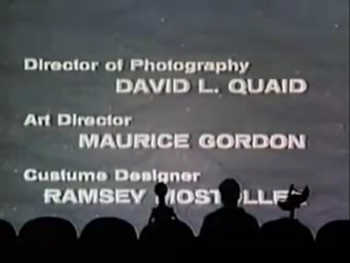 Film watched: Santa Claus Conquers the Martians
This was the first Christmas Episode and it became a holiday staple on the Comedy Central cable channel in the years following its 1991 premiere, helping it become one of the series' most popular episodes and introduced the film to a new generation in the form of younger MSTies.
Some of the original cast would later form Cinematic Titanic and took a second go at the film seventeen years later, this time the full length version
. Mike Nelson's RiffTrax would later riff it in a 2013 live show.
The episode is available on Shout! Factory TV here
.
The Segments:
Prologue
Crow and Servo are looking over catalogs, and things they want for Christmas. Servo wants a inflatable bathtub pillow, Gypsy wants a pony and Crow wants to decide who lives and who dies.
Segment 1
The Mads present the "Wish Squisher", a machine that turns cool gifts into boring gifts. Joel and the Bots present their line of Misfit Toys; toaster dolls, Road House the Board Game, an Easy Bake foundry and Mr. Mashed Potato Head.
Segment 2
Joel, Crow and Servo sing the soon-to-be classic "Let's Have a Patrick Swayze Christmas".
Segment 3
Crow and Servo freak out after discussing this week's film. Joel cheers them up by bringing stacks of Christmas tapes.
Segment 4
Joel and the Bots present their essays on Christmas. Crow's essay is about the economics of Santa and his elves. Servo's essay is about Santa visiting the Satellite and quickly turns into a gory description of what would happen to Santa and the reindeer if they flew into space without a spaceship. Joel's essay is about '70s office Christmas parties, full of alcohol and sexism. Gypsy provides a Nativity scene inside her mouth.
Segment 5
Joel and the Bots sing "Angels We Have Heard on High", and receive their stocking gifts. Joel receives a letter from a Coast Guard officer sending season's greetings. The Mads exchange gifts; Dr. Forrester gets a watch band, but Frank gets a copy of Final Exit.
---
The episode has examples of:
---
---