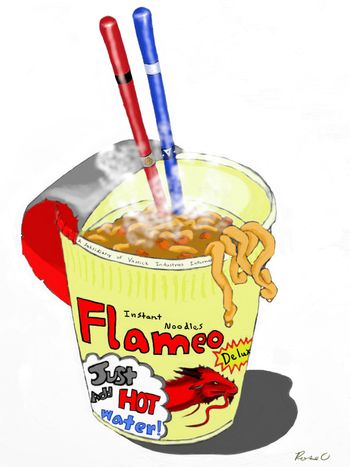 Repairs, Retrofits and Upgrades
is a The Legend of Korra fanfiction written by Progman
taking place immediately after the end of the series. After their vacation in the spirit world, Korra and Asami are forced to deal with the aftermath of Season 4, with the Earth Kingdom/Empire/Republic/Confederacy/Federation/Whatever in pieces despite Kuvira's surrender, Republic City dealing with refugees and damaged infrastructure, and Asami trying to counter spirit energy weapons while the United Forces oppose Earth Empire loyalists.
The story is actually Part 7 of the Spin the Rails series
, which also includes Seeking Sato by Ficsandmusings, but constitutes the entirety of the post-series content while also containing numerous references to other works within the series. It is recommended the preceding 6 stories be read before this one, since each one is a gap filler for different points in the canon timeline proper.
Be warned, this takes place post-finale, so expect spoilers for the series.
---
Repairs, Retrofits and Upgrades contains examples of:
---