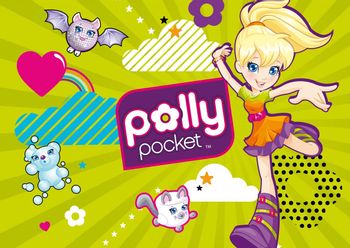 Polly Pocket is the central character in a line of pocket-sized dolls sold by Mattel. The toys were later adapted to a series of direct-to-video animated movies and a TV series in 2018.
Media:
---
Polly Pocket contains examples of:
Accidental Public Confession: Lorelei becomes a mix of Type 1 and Type 3 in "Pollyworld". Type 1 because the rant was a result of Beth threatening to expose her to Mr. Pocket if she didn't help Beth to sabotage Polly's team during a contest and Type 3 because they didn't notice the microphone was turned on.
---