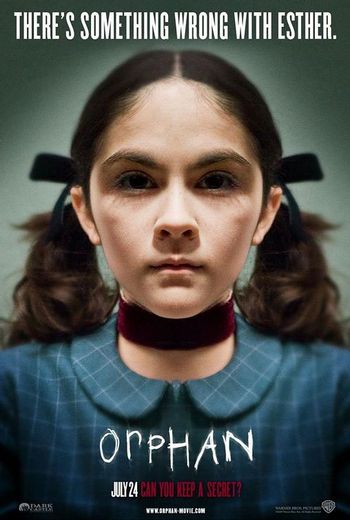 One of the few things on which pianist Kate Coleman (
Vera Farmiga
) agrees with her apathetic architect husband, John Coleman (Peter Saarsgard), is that a drastic change is needed to save their rocky marriage. With the burden of John's past infidelity, the emotional distance of their rebellious adolescent son, Daniel (Jimmy Bennett), and the helplessness of their deaf younger daughter, Max (Aryana Engineer), Kate's loss of her third baby in childbirth broke her sanity and drowned her in a sea of alcoholism.
In an attempt to find an alternative outlet of love meant for their stillborn child, the Colemans take in a mysterious 9-year-old Russian orphan called Esther (Isabelle Fuhrman) into their family. Max, in her innocence, was ecstatic to finally have a big sister; Daniel was less than enthusiastic due to the bullying he receives at school due to her eccentricities.
Polite and creative, Esther initially had a sensitivity and charm that began to thaw the frozen hearts of the Coleman couple... and that's when people around them started getting hurt.
Beware of spoilers.
---
open/close all folders
General Tropes
Tropes that concern Esther
---
That's the story of, that's the glory of love.