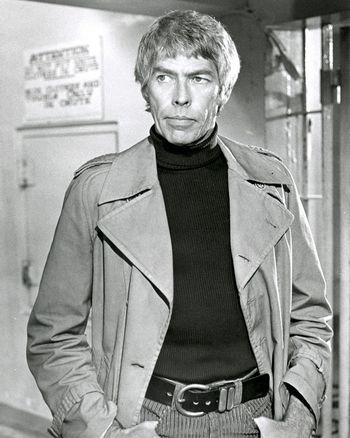 "It was the desire to do the complete thing. I only took taking acting lessons because my whole thing, really, was to direct. But my first jobs were acting jobs."
James Harrison Coburn III (August 31, 1928 – November 18, 2002) was an American actor of stage, screen and television born in Laurel, Nebraska.
A tall, lanky, gravelly-voiced fellow frequently seen in "man of action" roles, Coburn became one of the preeminent film stars of The '60s, when he starred as superspy Derek Flint in In Like Flint and Our Man Flint. This Star-Making Role was just the hallmark of a long, distinguished career.
---
Film Roles
Tropes associated with James Coburn include:
---