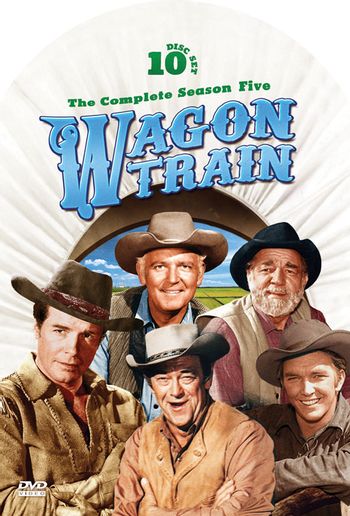 Roll alooooong, wagon train!
Rollin' over prairie where there ain't no grass!
Rollin' over mountains where there ain't no pass!
Sittin' all aboard, eyein' in the weather...
Prayin' to the Lord we stay together....
Side by side, on the wagon train!

— Closing theme from the second season, sung by Johnny O'Neill
Incredibly successful Western series about a group of pioneers heading out west after The American Civil War. The show lasted for eight seasons (1957-62 on NBC, 1962-65 on ABC), thanks in part to the broad range of storylines that its Walking the Earth format provided. These days, however, it's more well-known for being the first two of those five famous words Gene Roddenberry used to pitch Star Trek: The Original Series.
---
Provides Examples Of:
---