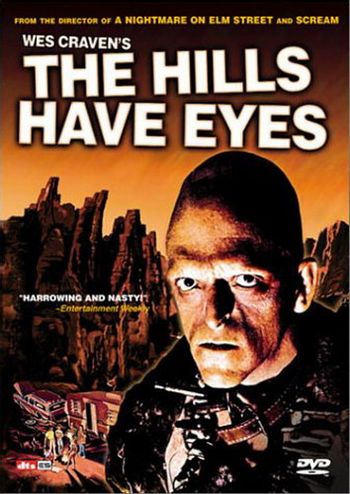 "The lucky ones died first."
— Tagline
A horror film by Wes Craven and starring Dee Wallace, Michael Berryman, and Susan Lanier.
A typical American family is on vacation and cut through the desert to save time, but end up stranded in the middle of it when their RV crashes. They are soon besieged by a family of cannibals.
It can be seen as a statement on what people will do to survive and how the family unit can be corrupted, or a hardcore Gorn flick with some genuinely disturbing images.
A sequel was released in 1984. There's also a remake, which was released in 2006.
This film has examples of:
---