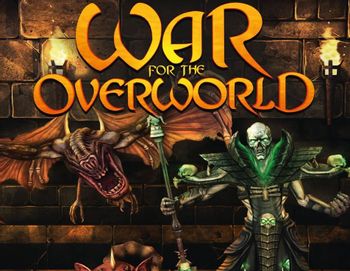 Created by Subterranean Games (Now known as Brightrock Games),
War for the Overworld
is a
Spiritual Successor
to the venerable
Dungeon Keeper
series.
It was originally funded through Kickstarter and has since had a full retail and Steam release in on PC in April 2015. An expansion pack, Heart of Gold, was released in May 2016.
This game provides examples of:
---