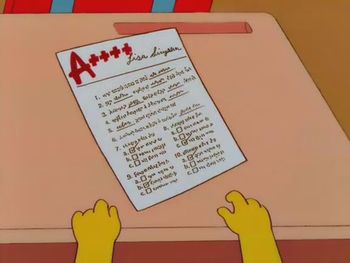 Lisa's A+++ grade she got on a test for the book,
The Wind in the Willows
, gives Springfield Elementary the grant money it sorely needs to update the school. The problem: Lisa cheated on the exam after spending her sick days from school playing video games instead of studying. Meanwhile, Homer raises a lobster to eat, but makes it his pet.
Tropes: