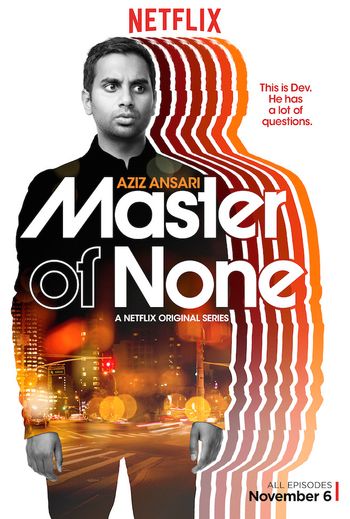 Master of None is a 2015 Netflix exclusive Slice of Life sitcom co-created by Aziz Ansari and Alan Yang. It stars Ansari as Dev Shah, a 30-something actor living in New York City. Inspired by Ansari's standup, it mixes drama and comedy to tackle various subjects, including romance, family, career and modern life.
Compare Louie, another semi-autobiographical comedian vehicle (albeit darker in tone).
No relation to the sci-fi novel by N. Lee Wood.
This Series Contains Examples of:
---