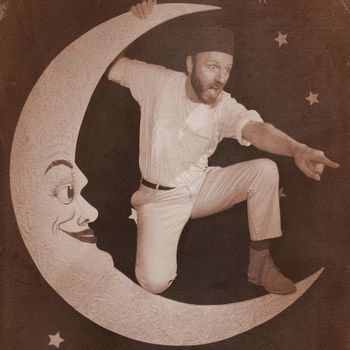 Lindybeige is a YouTube channel operated by Nikolas Lloyd, aka Lindybeige or Lloyd. He uses his experience in filmmaking, history, archaeology, and dance to make videos. The channel focuses on ancient and medieval warfare and technology, and occasionally addresses other subjects such as politics, evolutionary psychology, war gaming, and tabletop gaming. Lloyd often addresses whether certain media tropes are realistic, and tears into inaccurate works with his characteristically sarcastic sense of humor.
In addition to instructive videos, Lindybeige also features full-length videos broken into chunks for easy viewing, including:
Built for the Stone Age, a pilot for an edutainment show about evolutionary psychology that didn't make it to television. Features Lloyd and several other actors portraying strange scenes that demonstrate how homo sapiens evolved behavioural patterns that were useful during the overwhelming portion of our existence when we were all hunter-gatherers, and how these traits we've inherited largely unchanged from our ancestors often clash with the very different priorities of our modern lifestyles.
The Adventures of Stoke Mandeville, Astronaut and Gentleman, a tongue-in-cheek Deconstructive Parody of steampunk about Victorian Britons in space. Only three episodes have been released thus far, because Lloyd is working on a nonexistent budget and having to do all of the post-production work in his spare time.
Doctor Who and the Angels of Herräng, made in association with Channel Awesome, a Doctor Who parody featuring Lloyd as the titular Doctor facing against Weeping Angels as they attempt to invade the Herräng Dance Camp in order to make off with its women.
"Q217", a series based on The Book of Questions by Gregory Stockfield, a party-piece book with questions meant to spur philosophical conversation. In each video, Lloyd reads one of the questions and gives his personal answer.
The Lindybeige channel can be viewed here
.
---
Works discussed or reviewed on Lindybeige:
---
Tropes appearing in Lindybeige works:
---