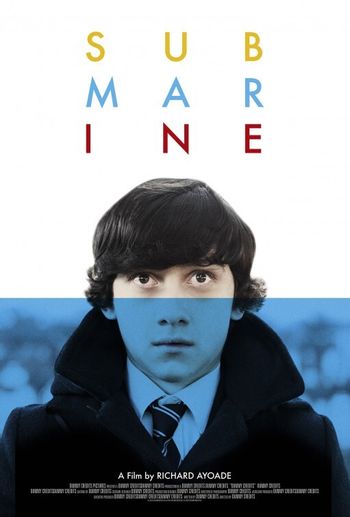 "Most people think of themselves as individuals, that there's no one on the planet like them. This thought motivates them to get out of bed, eat food, and walk around like nothing's wrong. My name is Oliver Tate."
Submarine is a 2010 British coming-of-age comedy-drama film written and directed by Richard Ayoade in his directorial debut. It was adapted from the 2008 novel of the same name by Joe Dunthorne, and features an original soundtrack by Alex Turner. Craig Roberts, Yasmin Paige, Noah Taylor, Sally Hawkins, and Paddy Considine star.
Set in 1980s Wales, the film follows Oliver Tate (Roberts), a precocious 15-year-old boy of unrivaled genius — according to no one but himself. He struggles with bullying and alienation from his peers, but when he falls in love with Jordana Bevan (Paige), a mischievous, straight-talking girl in his year, he sets out to become "the best boyfriend in the world".
Meanwhile, the rocky relationship between Oliver's parents Jill (Hawkins) and Lloyd (Taylor) is threatened when Jill's ex-boyfriend, new-age guru Graham Purvis (Considine), moves in next door. This motivates Oliver to make some unorthodox plans to ensure that his parents stay together and that his relationship with Jordana can thrive.
---
This film contains examples of:
---