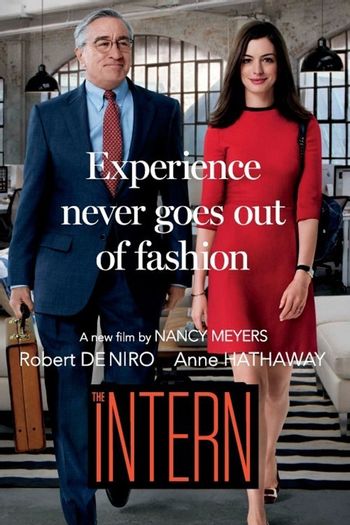 A 2015 comedy/drama film starring
Robert De Niro
and
Anne Hathaway
, directed by
Nancy Meyers
. Ben Whitaker (DeNiro) is a
Cool Old Guy
who is widowed and bored with retirement, so he answers an ad for a "senior intern" at a booming startup online company created and run by Jules Ostin (Hathaway).
The film explores the clash of technology and modern culture with old school moxie.
Features supporting roles from Andrew Rannells, Adam Devine, Rene Russo and Anders Holm.
---
The Intern contains examples of:
---