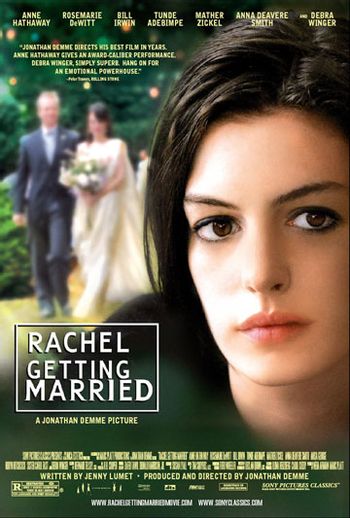 "Hey, didn't I see you on COPS?"
— Girl at Counter
Rachel Getting Married is a 2008 drama film about Kym, the Black Sheep of her family, who is released from rehab just in time for her sister Rachel's wedding. And naturally, things start to spill.
Directed by Jonathan Demme, the film stars Anne Hathaway as Kym (a role for which she received an Academy Award nomination) and Rosemarie DeWitt as the titular Rachel with Bill Irwin and Debra Winger as their parents Paul and Abby. Tunde Adebimpe, the lead singer of TV on the Radio, plays Rachel's groom Sidney.
---
This film provides examples of:
---