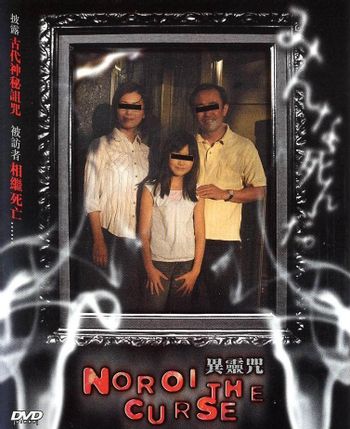 Masafumi Kobayashi is an investigative journalist who specializes in researching supernatural occurrences. In 2004, after finishing his latest video documentary, a fire broke out in his home. His wife's body was found inside, but Kobayashi himself was declared missing. His video, formerly considered too disturbing to show to the public, is the main segment of the movie. Shown through the video recordings of his personal investigation and clips of television shows, the documentary ties together the threads of a collection of strange events known as The Curse (Noroi, in Japanese).
---
This film provides examples of:
---
"I guess it's too late
for all of us."
---