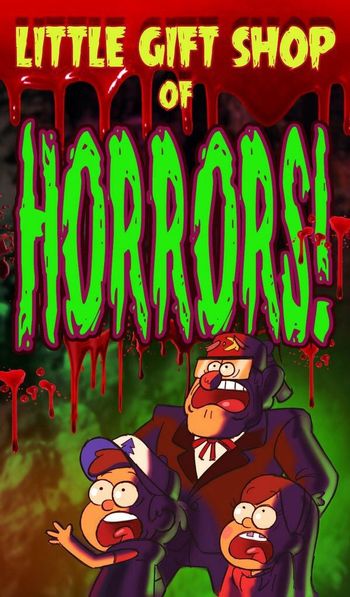 Grunkle Stan regales a lost traveler with a series of three "Tales Designed to Sell My Merchandise":
Hands Off: Stan loses his hands after provoking a "Hand-Witch" who lives in the mountains.
Abaconings: An intelligence-boosting mushroom makes Waddles a genius, but threatens his friendship with Mabel.
Clay Day: Grunkle Stan's attempts to help Mabel overcome her fear of stop-motion leads to an assault by ferocious claymation monsters.
---
Tropes in this episode:
---