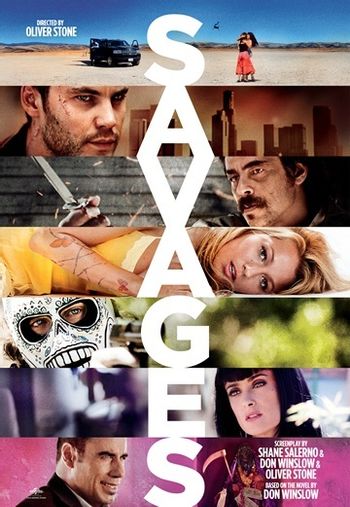 Savages
is a 2012 crime-thriller movie directed by
Oliver Stone
from the novel of the same name by Don Winslow, starring Taylor Kitsch,
Aaron Johnson
,
Blake Lively
(who also narrates the movie),
Joaquín Cosío
,
Salma Hayek
,
Benicio del Toro
,
Emile Hirsch
and
John Travolta
.
Ben (Johnson) and Chon (Kitsch) are partners in marijuana dealing and share everything - including O (Lively), short for Ophelia. A big-time Mexican drug cartel led by Elena (Hayek) and Lado (Del Toro) kidnap her... big mistake.
---
Tropes associated with this movie: