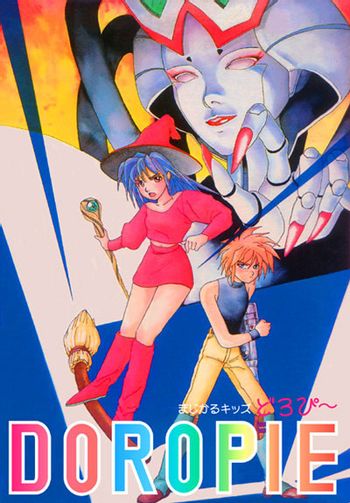 The Krion Conquest
is an action platformer by
Vic Tokai
on the
Nintendo Entertainment System
, released in 1990. Known as
Magical Doropie
in Japan,
The Krion Conquest
is best known for being a
Mega Man
rip-off, right down to the main character Francesca (Doropie in Japan) looking like a fan edit of the Blue Bomber himself.
The year is 1999. The Earth is invaded by the Krion Empire, an alien force that send army of robots to conquer it. They quickly overwhelm the planet as conventional weapons from Earth have no effect on them. When all hope seems lost, a mercenary named Kagemaru succeeds in summoning the witch, Francesca, whose magic can beat those robots out. Francesca starts an adventure to track and defeat Empress Elysia, the overlord behind the Empire.
The American version is famous for missing most of the story that was presented through Ninja Gaiden style cutscenes; there's not even a proper ending.
Don't confuse this with Magical Drop.
---
Tropes:
---