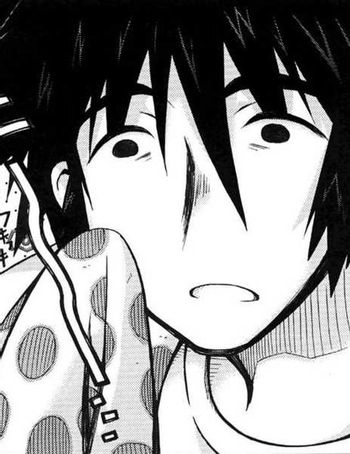 Welcome to the cursed island of Shina Dark. This island is called home by the dark lord Exoda C. Claw aka Satan. He's as powerful a being as you could ever hope to meet. Feared and hated the world over for the infinite amount of atrocities he's committed. He's.....actually a really nice guy who just wants to chill out around the castle and relax... After a month long nap he awakens to find that the rest of the world has made up another ridiculous rumor and blown it way out of proportion and that has caused his little island to be crowded with a thousand beautiful women meant to be his mistresses/sacrifices. Worse yet is that since they have set foot on his island they are all believed to be cursed and are now shunned by their homelands. What's a couch potato Satan to do with 1000 women who won't / can't leave? Who can say?
As the story progresses, Exoda attempts to do a little nation building in an attempt to get the women on the island interested a little more in their own lives and less depressed. Among the women sent to his island there is a princess from each of the two major empires surrounding his island. Not wanting anything to do with ruling a kingdom himself, he sets up the two princesses as the head of the new country. He then works, primarily, in the background to support the fledgling country through some of the problems it faces both from without and from within.
Currently, the English translators have used "Satan" in place of "Maou" or "Demon Lord". While the translations tend to make more sense this way, from a western perspective, the use of "Satan" is more of a title than a nickname.
---
This work provides examples of:
---