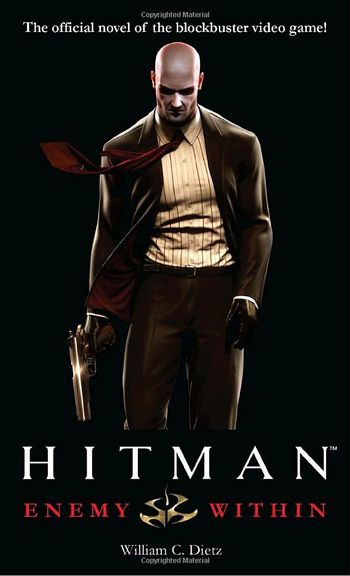 The Hitman franchise is one which has produced books based on the adventures of Agent 47. There have been two tie-in novels, The Enemy Within and Damnation, written (respectively) by William C. Dietz and Raymond Bensen.
Hitman: Enemy Within is the first novel in the series. It was written by William C. Dietz and released on August 28, 2007, from Del Rey Books. The novel's plot is set between Hitman 2: Silent Assassin and Hitman: Blood Money and evolves around a rival murder-for-hire organization known as Puissance Treize (French for "Power Thirteen") which attempted to destroy 47's employer, the International Contract Agency.
Hitman: Damnation is the second novel in the series. It was released on October 30, 2012 in North America, and was later released in other countries as well. It was written by author Raymond Benson. It is a Prequel to Hitman: Absolution and follows Diana's decision to defect from the ICA as well the consequences this has for Agent 47.
---
Tropes:
open/close all folders
The Enemy Within
Damnation
---