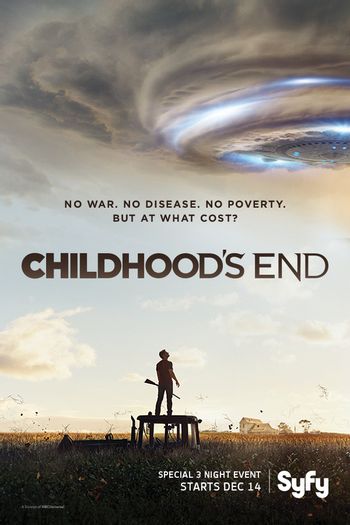 Childhood's End
is a three-episode series on
Syfy
and based on
the novel of the same name
by
Arthur C. Clarke
, originally published in 1953 and based off of a 1950 short story of his. The plot concerns the
Alien Invasion
of an alien race called the Overlords. After stopping war and establishing a world government, they start to maintain peace on Earth, but refuse to show any images of themselves. Humanity enters a golden age, but at the cost of their culture.
It originally aired over three nights, December 14-16, 2015 at two hours per episode.
For tropes from the book, click here.
---
Tropes in this series: