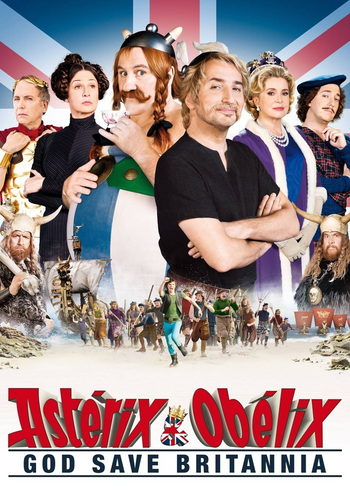 Asterix & Obelix: God Save Britannia (in French Astérix & Obélix : Au service de Sa Majesté) is a 2012 French comedy film based on the Asterix comic books. More specifically, it adapts both Asterix in Britain and Asterix and the Normans.
It stars Édouard Baer as Asterix, Gérard Depardieu as Obelix, Fabrice Luchini as Julius Caesar, Catherine Deneuve as Queen Cordelia, Guillaume Gallienne as Anticlimax and Gérard Jugnot as Redbeard.
A fifth Asterix film, Asterix & Obelix: The Middle Kingdom, is due to come out in 2023, with a whole new cast.
---
Asterix & Obelix: God Save Britannia provides examples of:
---