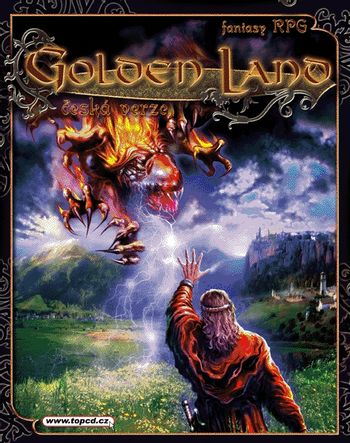 GoldenLand
(Russian:
Златогорье
, lit. "The Land of Golden Mountains") is an obscure
Role-Playing Game
series developed by the Russian studio Burut CT. Based on the
Russian Mythology and Tales
, the first game is set in the eponymous mythologized version of
Kievan Rus'
on the eve of the
Mongol
invasion
and follows a nameless hero on a quest to defend his homeland from enemies both foreign and supernatural. Gameplay-wise, the series is reminiscent of
Fallout
, what with a multitude of
Skill Scores and Perks
, an
Isometric Projection
, and
Turn-Based Combat
.
The series consists of following games:
---
The original game contains examples of following tropes:
---
The sequel contains examples of following tropes:
---