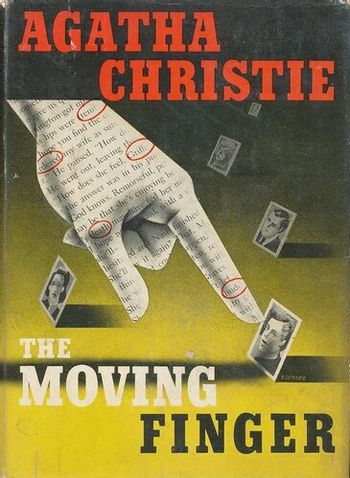 Jerry and Joanna Burton, brother and sister from London society, take a country house in idyllic Lymstock so that Jerry can rest from injuries received in a wartime plane crash. Just as they are getting to know some of the town's rather strange inhabitants, they receive an anonymous letter accusing them of being lovers, instead of siblings. They are told that these anonymous "poison pen" letters have been circulating widely around the town, making various accusations that are unpleasant, but inaccurate. The situation takes an ugly turn when a woman commits suicide after receiving a letter, and the police move in to investigate.
A Miss Marple novel by Agatha Christie. The title is from the Rubaiyat of Omar Khayyam, as well as a reference to Beshazzar's Feast in the Book of Daniel.
One of only two Christie novels in which the American edition substantially differs in content from the original British (the other is the Poirot novel Three Act Tragedy). The American version cuts out much of the incidental description and character development, focussing more tightly on the mystery.
Adapted for TV in 1985 by the BBC and in 2006 by ITV.
---
This work contains examples of:
---