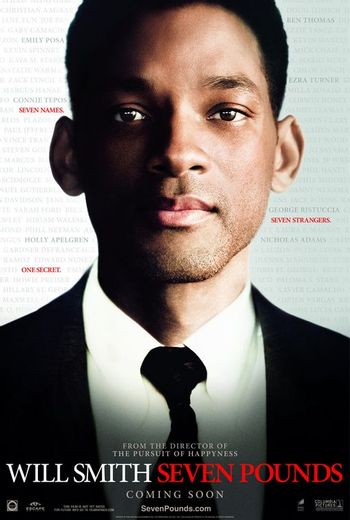 "In seven days, God created the world. And in seven seconds, I shattered mine."
The 2008 film starring Will Smith, Rosario Dawson, Barry Pepper, and Woody Harrelson, to name a few stars.
The film follows the enigmatic Ben Thomas, who spends his time donating whatever organs he can to seven unfortunate people to atone for something that is revealed over the course of the film. During this time, he meets Emily Posa, an ill girl who has both a rare heart condition and a rare blood type. As he soon falls in love with Emily and helps her out, he is soon left with a painful decision that may or may not be easy to figure out, especially when his past comes back to haunt him and the illness worsens for Emily.
---
This movie shows examples of:
---