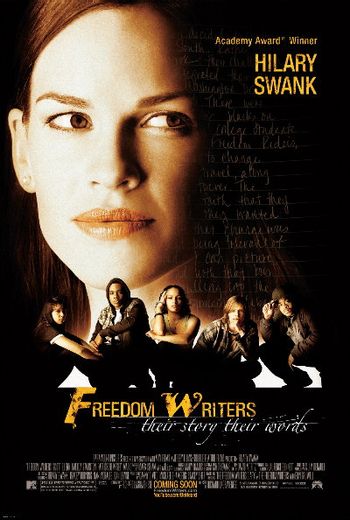 Freedom Writers is a 2007 drama based on a non-fiction book about a young teacher named Erin Gruwell, who is thrown into a class of at-risk students during the L.A. Riots of 1992. She's given an integrated class, which seems anything but, as each race sits with others of their kind. As the story progresses, the integrated class becomes what it was meant to be. The name comes from the fact the students are given diaries to write whatever they want in, that can be private or read by the teacher. They write about their family situations, their feelings, and being at-risk teens, the diaries are full of angst.
Gruwell wrote a followup, Teaching from the Heart, which provides the real-life context for the movie from her perspective.
Hilary Swank stars as that teacher.
---
This film/book provides examples of:
---